SAVIYNT FOR OFFICE 365
Manage Access with Discretionary Access Control (DAC)
in Office 365
Manage Discretionary Access Control (DAC)
in Office 365

Office 365 supports Discretionary Access Control model where a user with edit rights to a document can share it within and outside the organization. Saviynt provides the ability to block or report when people get access to critical document by someone who is not the owner.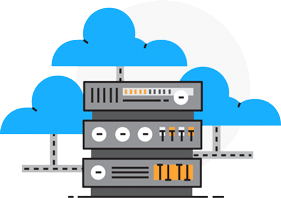 Discover and classify your data on Office 365 and One Drive
With Saviynt's unique gateway- 'who is accessing it' architecture, you are just a few clicks away to discover 'where your critical data is' and identify 'who has access to it' and 'who is accessing it'.
The integrated Access Risk InsightTM engine calculates your risk exposure with a powerful data classification integrated with User Risk This powerful engine takes a broader view of your data (not just expressions or pre-defined patterns) and includes data owner, method of access, enterprise identity intelligence, etc. to determine risk and reduce false positives.
Industry's only Preventive Access Control
Solution for Office 365
Allows you to use advanced proven techniques such as ABAC, RBAC, Segregation of Duty (SOD) policies, and business friendly security rules to proactively restrict access to sensitive data to authorized users only.
Saviynt's Access ProtectTM then translates those rules in to individual native policies and access mode. When a document is uploaded, updated or assigned to a new person , Saviynt preventative controls review the risk level of the document and match it to the user's details and the access rules. Access approvals and reviews are triggered based on the actions defined
Consistently Apply Security Policies No Matter Where Or How The DATA Is Accessed From
Typical gateway cloud security architecture fails to secure data unless it passes through them and / or encrypted. However in practical scenarios, say sensitive data residing on Office 365 could be un-encrypted, accessed directly via mobile client (e.g. OneDrive) and be easily shared to external users. This bypasses cloud security gateway and potentially leaves your data exposed.
Saviynt provides out of box integration with O365- to embed access control and monitoring policies that are consistently applied by the Cloud provider no matter where user accesses it from.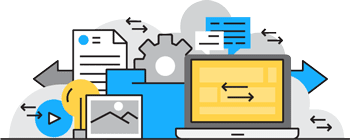 Threats On The Internet Are
Never Static, So Why Should
Your Security Model?
Leverage the power of security analytics to tackle dynamic threat models. Saviynt's Access AnalyticsTM brings powerful peer group analysis, behavioral deviations, event rarity, identity intelligence that spans across your enterprise and cloud to detect anomalies in real-time and performs automatic
remediation. It leverages several techniques such as quarantine, access lock-down or just alert your security team to further analyze any suspicious activities that could potentially lead to a breach.
Review Of User Access And Usage
Of Critical Files/Data
Provide regular or event based access review of access and usage of critical files / data. Provide risk visibility and decision making to the business. Reduce risk of unauthorized access to critical data.